Since 1973, Obermoeller, Inc. has been providing award-winning graphic design and photography services to local and regional companies requiring only the best. We pride ourselves on the ability to not only be an outstanding resource for creative services; but a non-typical agency as well. You won't find glass enclosed conference rooms or ping-pong tables here. We work. Our work ethic not only saves our clients time, but money as well.​ For over 45 years, we've been one of the regions most sought-after design firms; working with leading companies in manufacturing, healthcare, banking, agriculture and retail.
At Obermoeller, we pride ourselves on customer service and convenience. Our philosophy is basic, but it's unwavering: WHATEVER IT TAKES. We mean that. We've been servicing our clients in the same way since the beginning. And in today's world of "poor customer service", we like being a welcome change. We will work until you're happy. Most of the time, that's after you see your initial round of designs or images; but if not, don't worry. We understand that what we do can be subjective, and we expect a little flexibility when beginning each project.
Our in-house photo studio provides clients the ability to have one team working on their projects. How many times have we seen an instance where the design doesn't match the photography and vice-versa? Not at Obermoeller. We shoot images for the design. We believe that everything being in one place decidedly helps not only speed the process along, but can be a much better way to adhere to any brand guidelines or last minute photography needs. Obermoeller also provides location photography all over the country, so no matter where you're at, we can help.
have a project you want to kick start? let's GET TO WORK!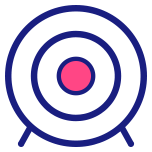 we always aim to Please
We'll do "Whatever It Takes"
Creative Secret Recipe
Over 45 years of experience, building and promoting brands
Personal & Customized
There's no "canned" artwork here. Everything is created specifically to each clients unique needs
let's GET TO WORK!
We're ready and able to start your project today